Update on Meal Pick-up/Delivery
Robin Johnson
Wednesday, April 01, 2020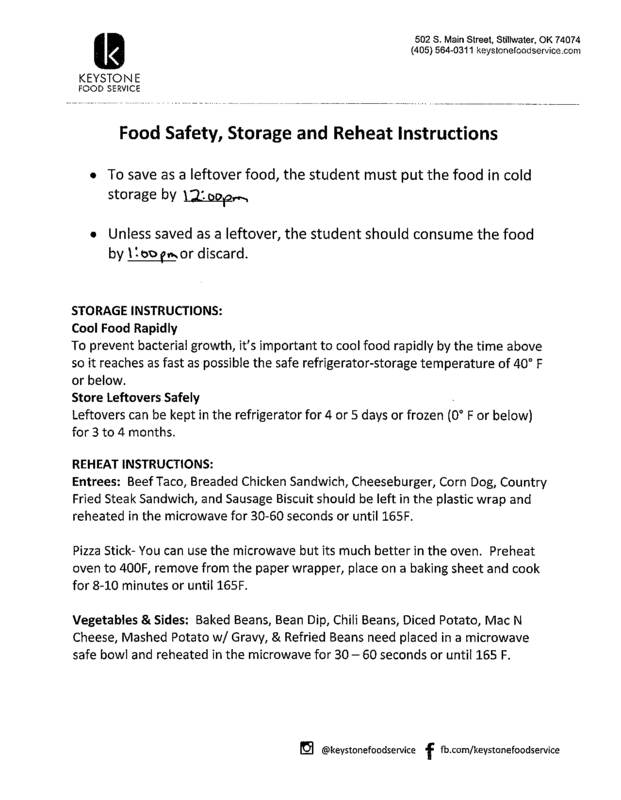 April 1st, 2020
Update on Meal pick- ups and delivery times:
Starting April 6th we will provide meals Monday, Wednesday and Thursday 9:00am-11:00am.
We are still providing enough meals for the entire week. Monday you will receive meals for Monday and Tuesday, Wednesday meals for Wednesday, Thursday you will receive meals for Thursday and Friday.
This new schedule will allow us to provide some hot meals along with reducing person to person contact, keeping student and employee's safe in this unprecedented time.
Please read the Food Safety, Storage and Reheat instructions on storing food.